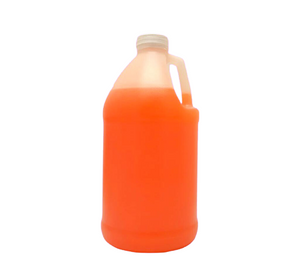 Wholesale Everyday Shower Gel
Our feminine wash in a half gallon size. Great for those who love our products and shop owners. Pour the wash in your own bottles and apply your labels. A natural gentle cleanser made with organic tea tree oil, raw apple cider vinegar and cold pressed olive oil. No artificial fragrances here! These gels are full of moisturizers and essential oils that create a wonderful wash for not just the yoni, but the entire body. 
Our formula comes uncolored for even the most sensitive of yonis. It is also paraben free. Please note that the essential oils in this gel may cause it to be slightly opaque. 
Want to add color to your final product? Add color request in the order notes. 

1/2 Gallon size 64oz fills (8) 8oz bottles

Paraben Free
SLS Free
Fragrance Free
This is sure to be a best seller!