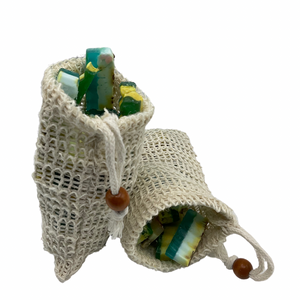 Sweet Soap Pieces In A Bag
In an effort to remain zero waste, we have collected soap scraps from our soap making process, and offering them at a huge discount! 
Each bag comes with approximately 5 ounces of soap scrap plus a soap saver pouch which can be washed and reused once soap scraps run out. Just throw in the wash and hang to dry!