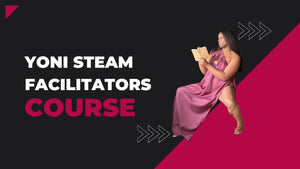 Sweet Kitty Vsteam Online Class
Are you looking to open a Yoni Wellness business? Vsteaming is in HIGH Demand with Very little providers available, this is OPEN Market for Women like you. 
Training will consist of the following: 
Herbal Blending
Top Herbs and their benefits for the reproductive system. 
The benefits of Yoni Steaming and how it helps Womb. 
Marketing tips
Vendor products (Yoni steam Seats and Herbs) and leads.
Herbal Certification provided.
Business insurance Information
45 day access for Q&A after training
Classes are available:
Monday thru Wednesday 10am-12pm
Saturday 10am-12pm 
Options For Training: Pick At Checkout 
Without a Vsteam Kit $295 
Each Kit contains:
1 package of Sweet Kitty VSteam Pack
1 Electric Single Burner
1 Stainless Steal Bowl  
Sezzle & Zip available, if eligible. Split your payments into 4. Learn now, pay later! After purchasing your class, you will receive an email so we can discuss what day you'd like to train.
Let's get you to 6+ figures!
NO CREDIT TOWARDS PRODUCTS OR WHOLESALE ITEMS In EXCHANGE FOR class deposit training