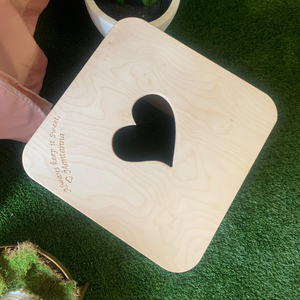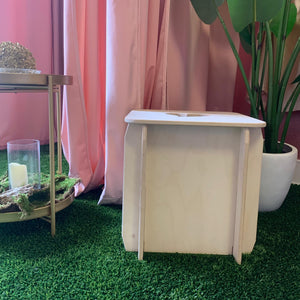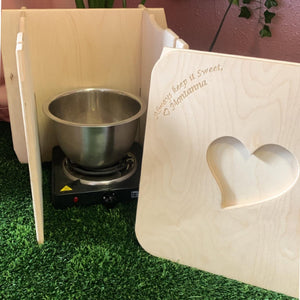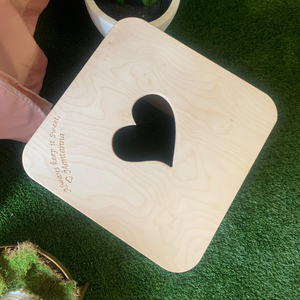 Sweet Kitty Portable Vsteam Box
FOR A LIMITED TIME: FREE Carrying Tote. No code needed. 
Sweet Kitty Portable Vsteam Box is 100% Birchwood made especially for yoni steaming in the comfort and convenience of your home. Beautifully designed, and great value, the Sweet Kitty Portable Vsteam Box is made in the US. 
The best solution for Yoni Steaming designed to slide-together, hardware-free, disassemble-between-uses, fully-enclosed, ships flat, and holds 500 lbs. 
Portable 

No hardware needed

Slides together, slides apart

Assembles and disassembles in seconds

Ships flat

Weight Test: 500 lbs

Fully enclosed to keep steam from escaping 

Cord holes for hot plate or crock pot - increases steam circulation

Seat hole perfectly designed to support sit bones

Tongue in groove design for stronger structure 

Full closure, removable lid - fits like a puzzle

One-of-a-kind 
Sauna Kit Includes: Single Burner & Stainless Steel Bowl 
No returns or exchanges. Please contact us if there is any damage from shipping.
Wood Sealing & Protecting
Lacquer seals and protects the wood. Sealing the wood is recommended to increase the longevity of the wood.  Beeswax or natural oil are recommended.
This item is ready to ship NOW. See it in action! 
**Disclaimer**
The content of this website is for educational purposes only and not intended to diagnose, treat, cure, or prevent any disease or health conditions. The information provided herein should not be considered as a substitute of a medical doctor or other healthcare professional. We recommend you consult with a qualified healthcare practitioner before using herbal, particularly if you are pregnant, nursing, or on any medications. 
By purchasing our steam box your agree to take the responsibility of safe steaming practices into your own hands.