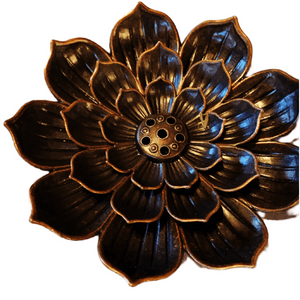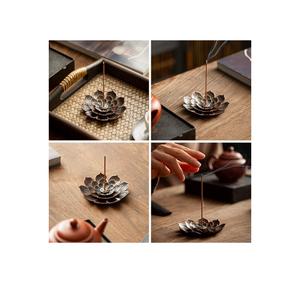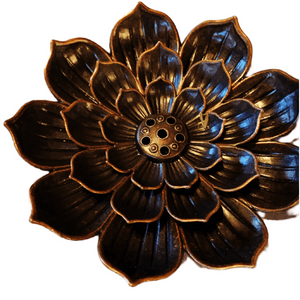 This is a Brass Lotus designed incense holder made of high quality alloy, solid and durable. It has 6 holes which will hold a variety of incense. You can remove the small disk and used as an aroma stove and applied with stick, cone incense or aromatherapy burner.
Each Holder comes with a box of
 Incense Sticks
Each 8 inch natural fiber stick burns up to 45 mins and fragrance lasts as long as 24 hours in a room.