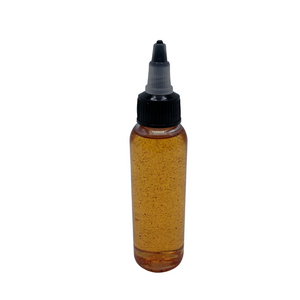 This is a multi-purpose oil is that smells amazing and can literally be applied all over your body! 
Handcrafted with avocado oil, vitamin e, sweet almond oil, grape seed oil, jojoba oil, peppermint oil, and lightly scented.   
*4oz bottle, great for traveling

Directions for Use:
Apply a small amount to clean skin. Do NOT use it as a condom lubricant. Can be used as a scalp oil, massage oil, and to hydrate any part of your body.
(always test on a small patch of skin)
There is NOT Mineral oil, synthetic fragrances, sulfate detergents, parabens, urea, DEA, TEA or phthalates included.