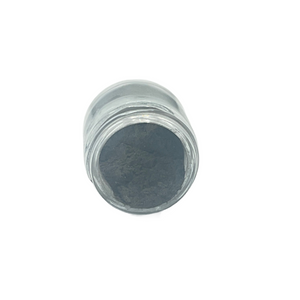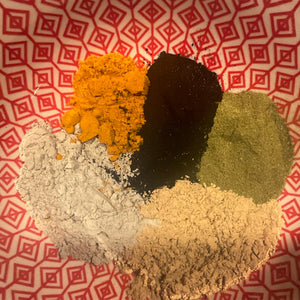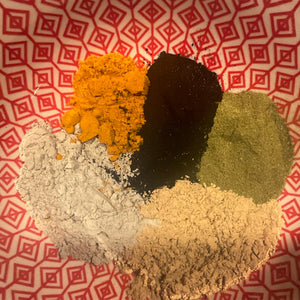 Balance Detoxifying Clay Mask
Ideal for most skin types including sensitive, dry and oily skin. It helps draw out impurities from the skin, remove excess oil, soothes damaged skin and unclogs pores. It's prominent for skin brightening and detoxifying but does so without stripping the skin of its natural oils. 
K E Y  I N G R E D I E N T S

Activated Charcoal : Activated charcoal can help draw microparticles, such as dirt, dust, chemicals, toxins, and bacteria, to the surface of the skin, which makes removing them easier.

Moringa Powder: Moringa preserves and boosts collagen, reducing premature signs of aging and repairing skin cells. In addition, Moringa also helps neutralize free radicals, which is also a cause of reduced collagen. Well-maintained hydration also keeps the skin looking plump and youthful.
Bentonite Clay: Bentonite clay's ability to draw out pore-clogging dirt and debris and may also help congested skin appear cleansed and refreshed. As such, you'll find bentonite clay in skincare formulas specifically aimed at reducing the appearance of pores and blackheads.
Turmeric Powder: Turmeric contains antioxidants and anti-inflammatory components. These characteristics may provide glow and luster to the skin. Turmeric may also revive your skin by bringing out its natural glow.
Licorice Root: Licorice root is known to have anti-inflammatory and antimicrobial properties. It is used to treat skin conditions like eczema and acne. As a rich source of antioxidants, it also offers skin lightening and anti-aging benefits.
Among other skin-loving nutrients, these ingredients are rich in vitamins A, B, C, E, and K, as well as magnesium, potassium, calcium, iron, copper, selenium, sodium, and zinc.
How To Use:
Add two scoops of pure essential clay powder and two scoops of water, aloe vera juice or apple cider vinegar to a non-metal bowl. Mix until smooth. apply to the skin with a small brush or fingertips. Allow to dry for 10-15 minutes. A slight tingling and tightening sensation is normal during this period. Rinse off with warm water. Apply a light moisturizer to reveal glowy, revitalized skin!
Pair the pure essential clay mask with our rose gold oil to boost hydration and glow!
This product comes in a 1 oz glass jar.