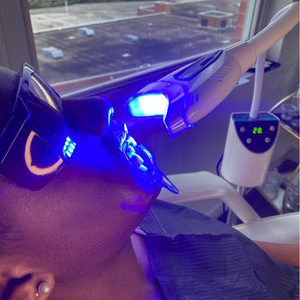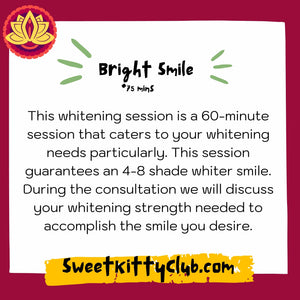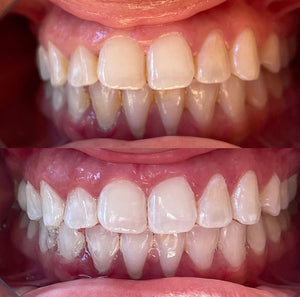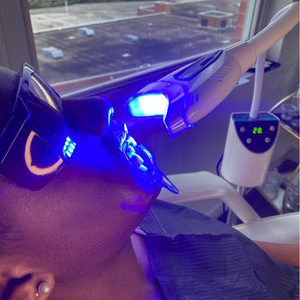 Sweet Smiles Teeth Whitening
This treatment includes a high percentage hydrogen peroxide gel that is applied to each tooth and then activated under a state of the art LED light. During this interaction, the gel penetrates the enamel and lifts existing stains.  
This is a fast cosmetic treatment that can effectively brighten your teeth by several shades in one appointment!
Expect to see your smile lighten 3-10 shades, without the sensitivity that white strips and take home trays can cause. Follow our detailed after-care instructions for lasting results and schedule a touch-up in 4-8 weeks.
*Results depend on after-care and eating habits. Consumption of tea, coffee, wine and cigarettes reduces the effect of teeth whitening and can cause quick relapse. Add tooth bath to maximize your results. 

FDA approved gels, cool light so it doesn't cause any heat damage to your teeth. Please do not book if you are pregnant, if you have excessive gum recession, enamel erosion or any periodontal problems. Do not brush your teeth within an hour of your appointment. No eating for 4 hours after treatment.